G Data
Founded in 1985, G DATA Software AG develops and sells software. AntiVirusKit, the DaViDeo range, Logox, PowerRoute and PowerInfo all belong to the highly successful G DATA product range. "Integrating Bitdefender engines in our AVK antivirus solution was a very good business decision for us. Our business has grown, and we are now the second best selling antivirus brand in Germany, largely thanks to the quality and reliability of the engines we employ. Because of this success, we have decided to offer Linux antivirus as well. Of course, we considered Bitdefender again. When you look for the best protection, there simply isn't much choice." says Dirk Hochstrate, Product Director at G Data.

Sunbelt Ninja Blade
Ninja Blade from Sunbelt Software delivers the most affordable, carrier-grade email security appliance on the market, allowing organizations to build a secure and scalable messaging infrastructure without overspending critical budget dollars. Ninja Blade combines the critical email security elements of spam and virus protection, corporate policy and compliance, email privacy, and secure email gateway capabilities into a robust, comprehensive, and easy-to-manage platform. "The Bitdefender SDK provides excellent antivirus detection and performance. It is usable in cross-platform environments, as we use it for both our Windows-based MS Exchange email security product as well as our Linux-based gateway appliance.", stated Alex Eckelberry, CEO of Sunbelt Software.

Value Added Distributor
Tech Data Corporation is the exclusive Value Added Distributor in the United States for Bitdefender LLC. Tech Data is a premier distributor of IT products and carries the complete line of Bitdefender products. Tech Data distributes to hundreds of resellers throughout the United States quickly and effectively making them a valuable partner in the delivery of Bitdefender products.

Call Tech Data today to find the solutions and technical expertise you will need to grow your business!

Tech Data Corporation (NASDAQ GS: TECD), Founded in 1974, Tech Data Corporation (NASDAQ: TECD) is a leading distributor of IT products, with more than 90,000 customers in over 100 countries. The company's business model enables technology solution providers, manufacturers and publishers to cost-effectively sell to and support end users ranging from small-to-midsize businesses (SMB) to large enterprises. Ranked 107th on the FORTUNE 500®, Tech Data generated $20.5 billion in sales for its fiscal year ended January 31, 2006.

Learn more about Tech Data's Services and Solutions

Internet Security Systems / IBM
"For the past twelve years, Internet Security Systems has been offering a comprehensive portfolio of preemptive security technologies to thousands of enterprise and government customers worldwide. ISS/IBM protection spans networks, servers and desktops and is powered by unique technologies including the ISS/IBM Virtual PatchR and patented Virus Prevention System which shield organizations from both known and unknown attacks BEFORE impact. When ISS/IBM decided to enhance its desktop protection product with proven technologies for scanning and removing known malware, it turned to Bitdefender for its superior antivirus and anti-spyware capabilities. ISS/IBM's goal was to offer customers a full range of best-of-breed host security technologies together in one agent in order to simplify security procedures and reduce costs for customers.
Bitdefender had the best technology to complement our product and help us achieve this goal."

-- Lisa Washburn, Senior Product Manager, Internet Security Systems


GFI
Nick Galea says of Bitdefender: "We have worked with Bitdefender for 4 years and have been very pleased with our cooperation; they are quick to respond and flexible. We also believe that their antivirus technology is second to none..."

Hauri
Hauri Inc. has chosen to implement Bitdefender proprietary virus scan engines in Hauri products for the 'Hauri Next Generation Antivirus Engine Development Project.' As the first stage of this project, a Bitdefender antivirus engine will be running alongside Hauri's ViRobot engine in all Hauri antivirus products." CEO Kwon Seok Chul of Hauri said: "For 100% protection against all kinds of malicious programs such as worms or viruses, we have planned our 'Next Generation Engine Development Project' before embodying the fusion of some other companies' security solution modules to multi-type. We made a real decision to offer a comprehensive vision to our customers."

Ipswitch
Ipswitch develops and markets software for small and medium businesses worldwide. Its products include Ipswitch Collaboration Suite (collaboration), Ipswitch WhatsUp (network monitoring) and Ipswitch WS_FTP (data transfer management). "More than 100 million people use Ipswitch solutions every day," says Patrick Loring, Director of Business Development for Ipswitch. "They understand and appreciate that our solutions provide what they want and need, not superfluous functionality and complexity. In that vein, Bitdefender is a solid addition to the standard version of Ipswitch Collaboration Suite. Security is top-of-mind with our customers. Bitdefender offers reliable and cost-effective protection without decreasing productivity."

Software602
Software602, Inc. is an international software vendor providing technologies for both personal and business computing. The company offers a wide range of software designed to simplify everyday computing. Some of their most popular products include 602PC SUITE - FREE alternative to MS OFFICE, 602PRINT PACK and eDock Server. "Software602 continues to focus on bringing a complete network security package together with unprecedented value, so anyone can safely take advantage of the internet's global information resources. Bitdefender's technology provides superb performance and reliability that reflects their dedication to antivirus research." stated Premysl Pech, President of Software602, Inc.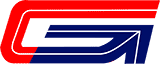 Gianta
Founded in 2000, Gianta focuses on SMTP, DIP, testing and assembly as major business lines. Since 2007, the company has been expanding into software distribution, with a focus on becoming the best IT security provider in the market.

Gianta started co-operating with Bitdefender on the Chungwa Telecom project. Bitdefender provided the flexible business model and the exemplary technical support needed to complete the project to the satisfaction of all stakeholders. We will continue to work with Bitdefender and hope we will continue to have a long and profitable relationship.
If you are interested in joining our partner network, please contact us atoem@bitdefender.com