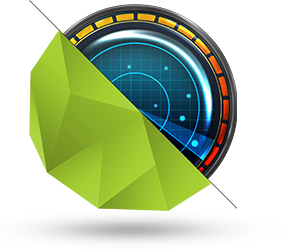 Bitdefender System Repair
One solution for even the nastiest errors
Your computer not "seeing" your printer? Error message when trying to fire up an app? Bitdefender introduces System Repair, the service that's guaranteed to take care of any frustrating software issue holding you back.
Remove any unwanted programs and other "digital junk
Eliminate system slowdowns, freezing issues, Windows startup issues
Eliminate obsolete applications/ drivers
Defrag your hard drive
How it works?
Simply schedule an appointment for any time
that's convenient for you and get personalized assistance
Step 1

You notice errors and/or crashes. These may happen for a variety of reasons.

Step 2

Contact our tech geniuses or schedule remote assistance from your Bitdefender online account

Step 3

Let us fix the issues in your system and repair your software and configurations

Step 4

Enjoy your PC. Now everything works like a charm.
What we do:
Analyze your computer

System Repair will check your entire system to decide what needs to be done for maximum performance and stability.

Remove unwanted programs

System Repair will disable all the digital junk and obsolete apps and drivers slowing down your PC.

Eliminate system errors

Our tech geniuses will repair your software and configurations to eliminate errors.

Solve system slowdowns

We will make sure that your computer starts properly, and install all critical Windows updates.

Erase temporary system files

To clean up file clutter, our engineers will remove temporary files, browsing cache, and cookies.

Defrag your hard drive

If your PC uses an HDD, we will perform a disk defragmentation to reorganize files and improve operating speed.
Minimal system requirements:
Operating system: Microsoft Windows XP/Vista/7/8;
Windows Internet Explorer 6.0 or higher
High Speed Internet Connection (Recommended)
CPU:1 GHz CPU; Memory (RAM): 512 MB; Available free hard disk space: 1 GB

This service does not include help with Apple Mac or Linux systems.
+ System Requirements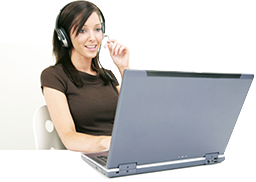 Choose what fits your needs best and let us do the work for you:
Phone

1 954 678 0567;
+1 954 406 8330
(English - 24 hour service)

Email

Schedule a call

(English - 24 hour service)

Chat

Start a chat now

(English - 24 hour service)
User reviews
"She was helpful and patient in walking me through what I needed to do and the questions I needed to answer for her. I'm not very knowledgeable about computers and all the language associated with them, but she was quite professional and patient with me."

Mary Fosws, July 22nd , 2013

"Friendly, knowledgeable, and efficient are the words I use to describe the Bitdefender Tech Pro representative who assisted me. I would definitiely use the Service again and I would recommend the service to my friends and family as well."

Averroes Freeman, June 5th , 2013

"This was a fabulous service. You fixed my computer when my local expert couldn't. My mother's computer was extremely slow and now is good as new. Thanks so much!!"

Susan Crane, August 1st, 2013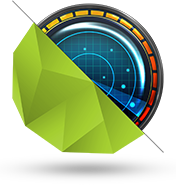 Bitdefender System Repair
One solution for even the nastiest errors