SECURITY FOR VDI
Virtual Desktop Infrastructure (VDI), Server-Based Computing (SBC) and Desktop-as-a-Service (DaaS) account for over 30% of
HCI workloads, so the success of HCI initiatives often hinges on VDI, SBC and DaaS. Critical for the former is maximizing the number of VDI sessions
per host and delivering a user experience that matches or beats the user's PC experience. Conventional security solutions—with heavy,
resource-intensive anti-malware agents deployed inside every virtual desktop—are prone to AV storms that
cause application "brownouts," deteriorating user experience.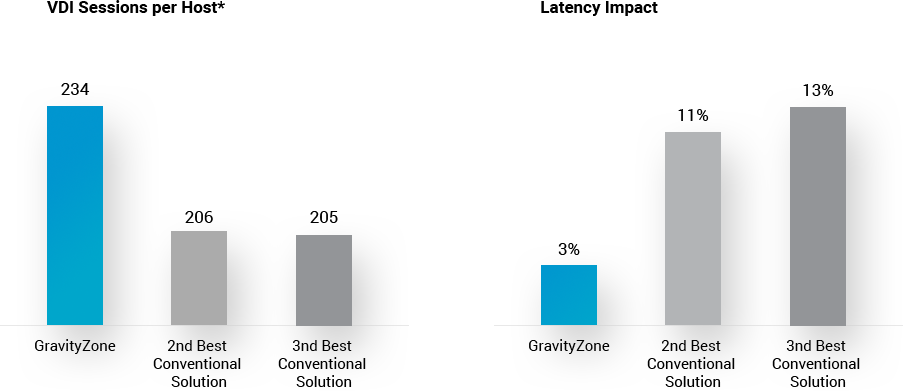 Learn how to effectively secure your VDI infrastructure while maximizing its performance and optimizing user
experience from the Bitdefender whitepaper "The Impact of Virtualization Security on your VDI Environment."
DOWNLOAD WHITEPAPER